Money Forward Admina sync status and how to deal with errors
Money Forward Admina sync status and how to deal with errors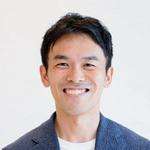 Updated by Yasuhiro Miyoshi
Translation Disclaimer: The documents herein have been machine translated for your convenience by translation software. While reasonable efforts are made to provide accurate translations, portions may be incorrect. If you would like to report a translation error or inaccuracy, we encourage you to please contact us.
Question.
Is it possible to log in to the Money Forward Admina admin console using 2-factor authentication (2FA)?
Answer
Yes, it is possible.
Your MoneyForward ID supports 2FA and you can log in by enabling it.
For details, please see the MoneyForward Cloud Setup Instructions below.
MoneyForward Cloud Service Usage Guide: Step-by-Step Authentication Setup Procedure (external site)