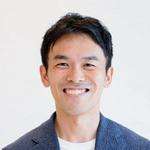 Updated by Yasuhiro Miyoshi
Integration with Google Drive
This is the procedure for linking with Google Drive. Unlike other linked services, we do not acquire account information,
We will acquire the information of the files that are open to the public.
We will get the public file name and its link. Data is not synced to the IT management cloud.
Integration setup
Search for Google Drive on the IT management cloud integration menu.

Enter an Workspace Name such as a company name and click Integrate.
Select an account to log in to Google Drive.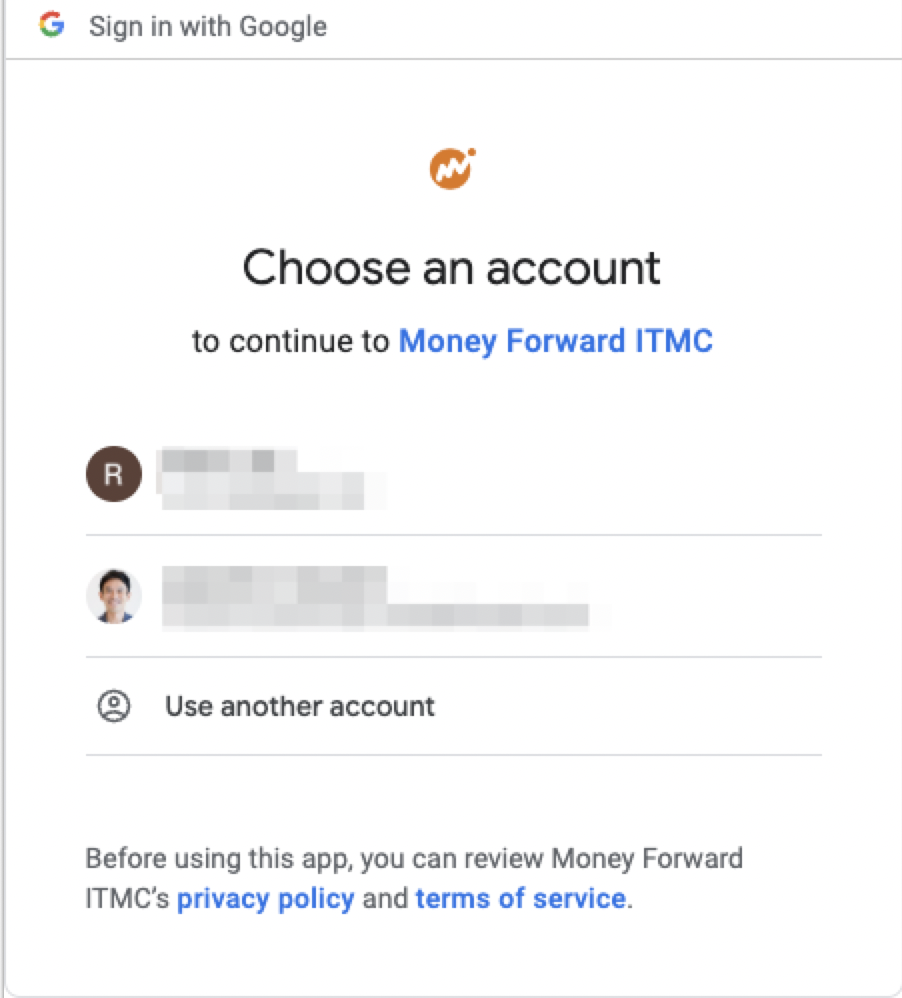 The IT management cloud requests access to Google Drive. Click Allow.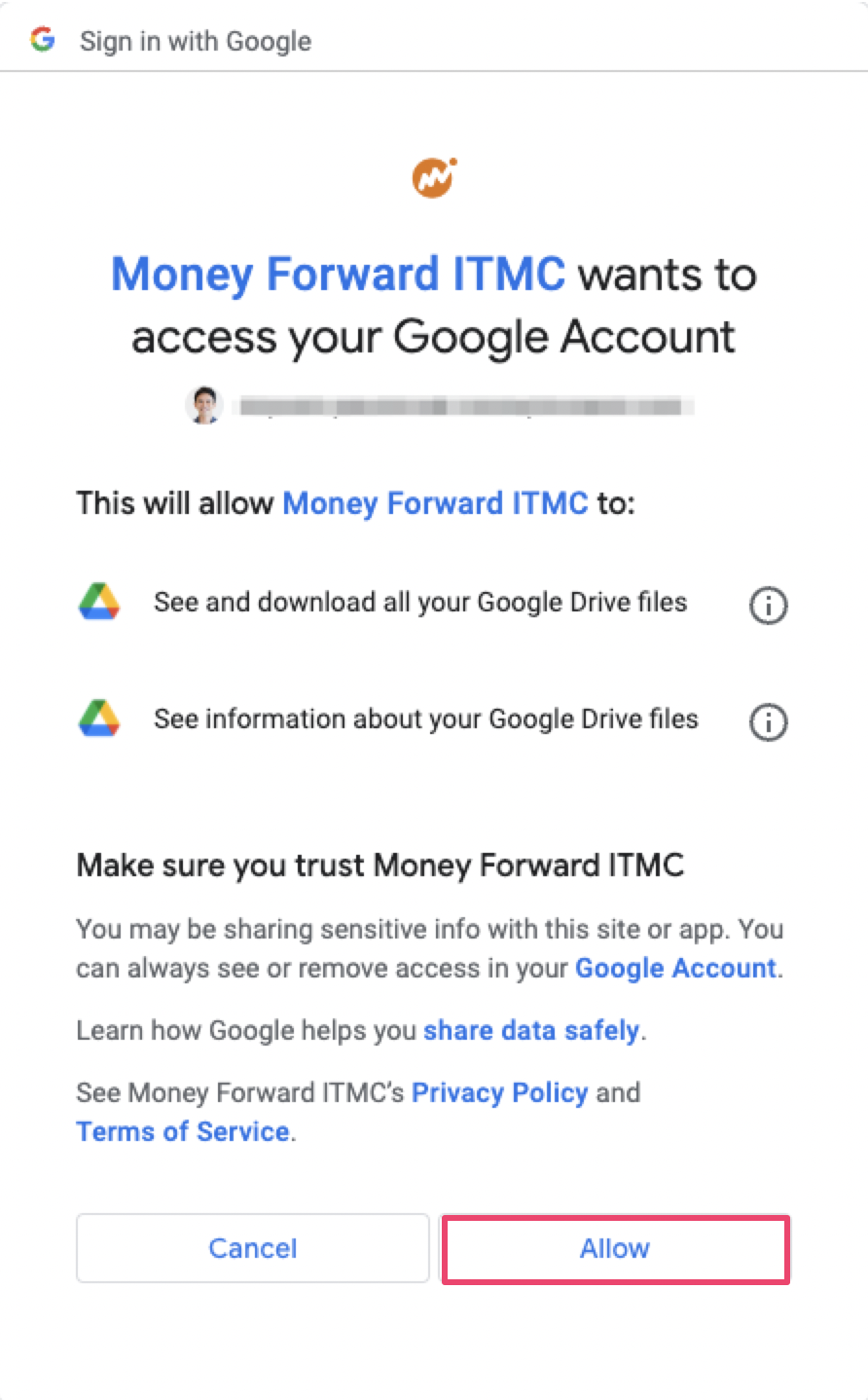 If the linkage with Google Drive is successful, the Service > "Files" tab will be displayed, and the information of files that are open to the public will be displayed. (It may take some time to complete synchronization depending on the number of files.)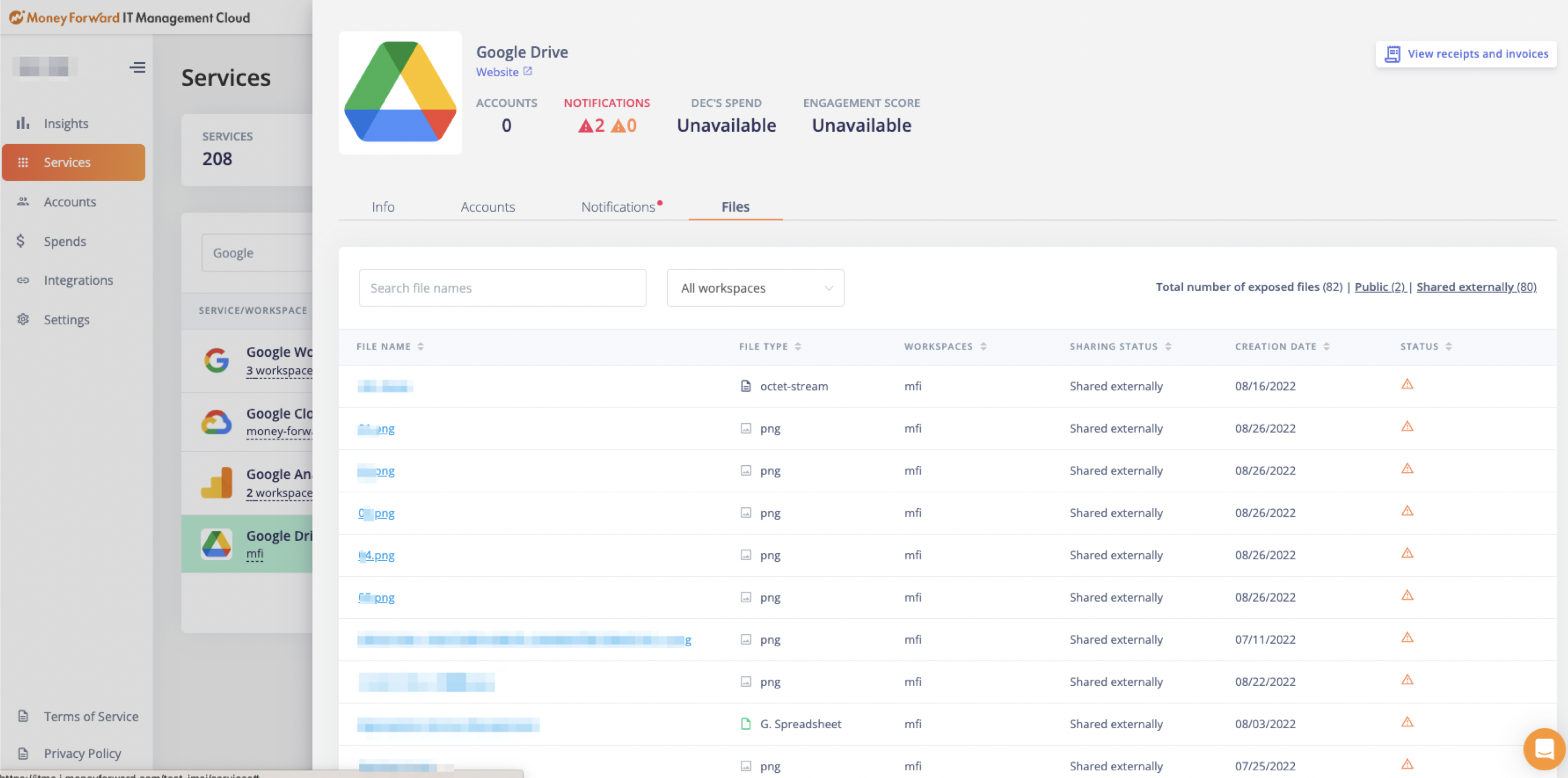 If it does not complete successfully, please edit from the status tab of the integration screen and try Integration again.
If you can't solve it, please contact us via chat 🙏