Services for which cooperation has stopped
Services for which cooperation has stopped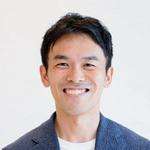 Updated by Yasuhiro Miyoshi
Translation Disclaimer: The documents herein have been machine translated for your convenience by translation software. While reasonable efforts are made to provide accurate translations, portions may be incorrect. If you would like to report a translation error or inaccuracy, we encourage you to please contact us.
The following services have been suspended due to circumstances.
Please be patient as we will inform you in the release notes when it resumes.
Services that are not linked
Linkage fails even though you have entered the correct credentials
→ Checking
Linkage fails even though you have entered the correct credentials
→ The specifications have changed from the past, and a user who can log in to the Admin Center is required.
If you cannot log in, cooperation will not be supported.
A service that can be linked but fails to resynchronize the next day or later
It is displayed that maintenance is in progress.
→ In the environment where email authentication is performed, it is necessary to approve within 5 minutes.
The specification has been changed so that automatic synchronization at night is stopped and only manual synchronization is supported.
If you want to get the latest information, please synchronize manually.
A service that causes an error because the linked application (OAuth application) is not the official version
Warning is issued at the time of the first cooperation, but the cooperation itself is successful.