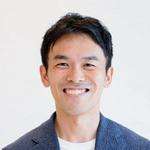 Updated by Yasuhiro Miyoshi
Translation Disclaimer: The documents herein have been machine translated for your convenience by translation software. While reasonable efforts are made to provide accurate translations, portions may be incorrect. If you would like to report a translation error or inaccuracy, we encourage you to please contact us.
You can now apply the promotion code from the payment screen of the IT management cloud.
By applying the promotion code issued by Money Forward to the IT management cloud, the normal usage fee can be compared.
Various discounts can be applied.
What is a promotion code?
It consists of an alphanumerical string. The promotion code will be distributed from Money Forward through various media such as email.
Apply promotion code
Log in to the IT Management Cloud and open the Settings> Payments screen.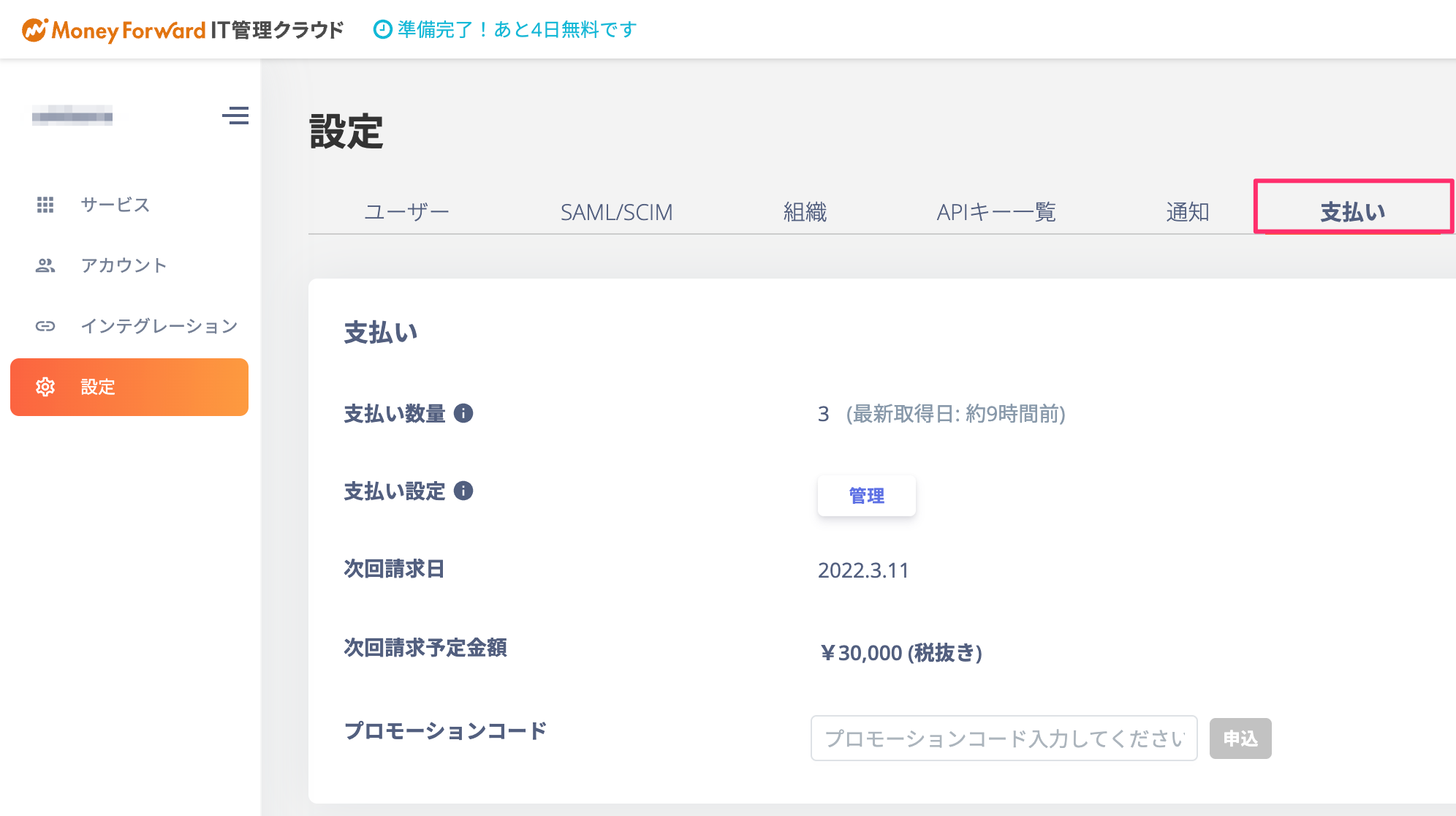 Once you have entered a valid promotion code, it will look like the image below. Click Apply .

* If you enter an invalid promotion code, it will be displayed as shown in the following image. Please make sure you have entered the correct promotion code.

When the application is completed, the application details ( total amount after discount, discount amount ) will be displayed as shown below.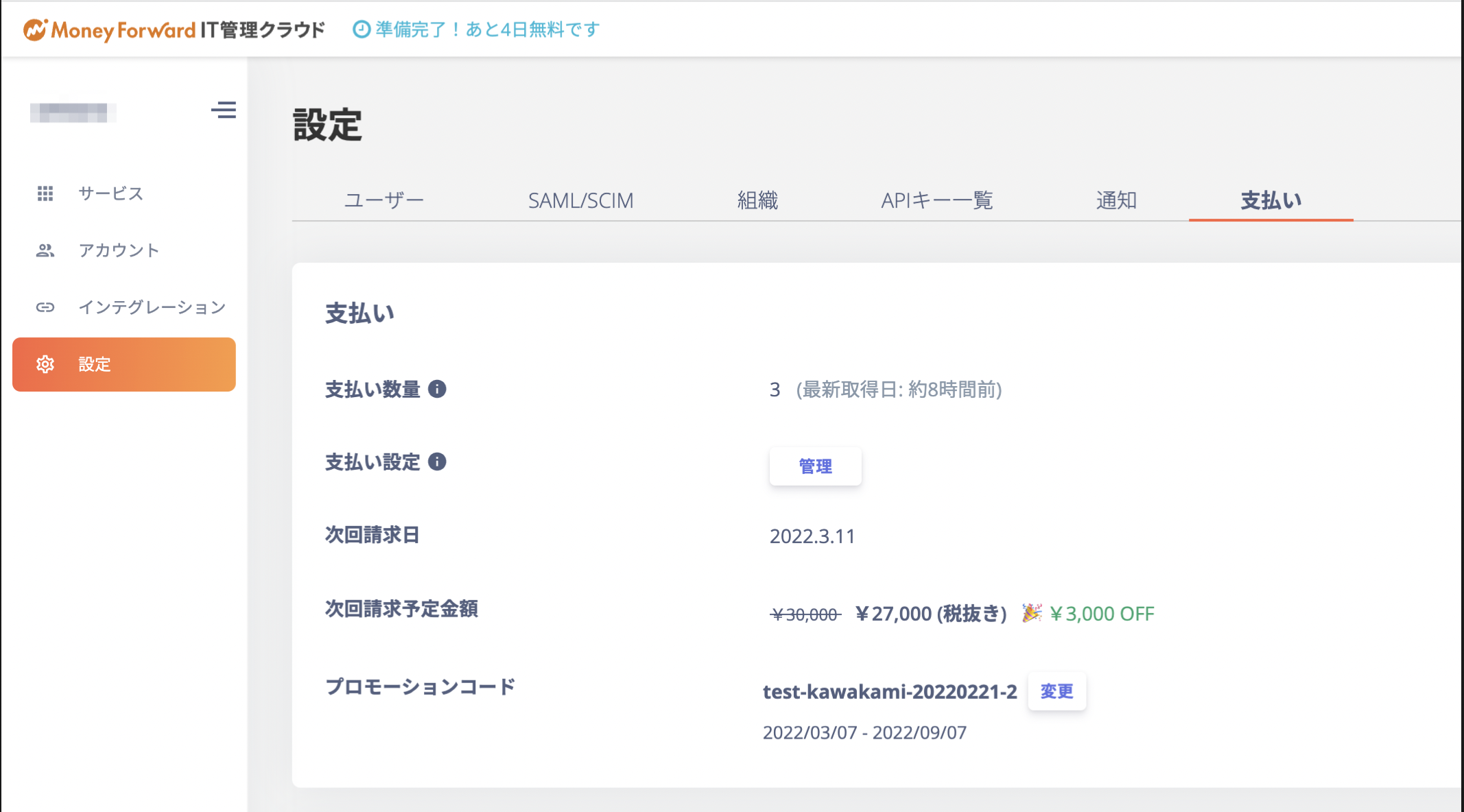 Precautions
To enter the promotion code, you need to set the employee master .
Only one type of promo code can be applied. If you enter it multiple times, the current promotion code will be overwritten with the new code.
The discount amount is the price without tax. Consumption tax will be charged separately on the discounted amount.