Updated by shibue
By integrating Excel, spreadsheets, and device ledgers registered in other systems into Admina,
Enables unified management of IT assets (SaaS and devices).
The method is to first register the device and then operate it.
Register devices (can be registered manually or via CSV)
Manual registration
Press New Device.

Select the type, enter the device information required for management, and register the device.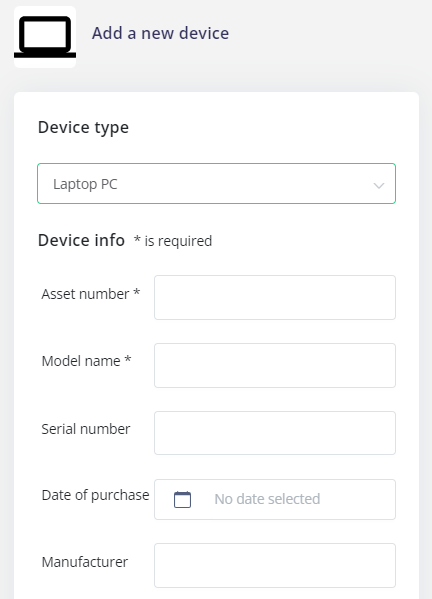 Registration with CSV
Please check below.
https://support.itmc.i.moneyforward.com/l/ja/article/dwrsgbckjp-csv
Operate device management
Assign or release devices to Employee or Location.
In-house devices can be assigned to "employees" and managed, or shared PCs can be assigned to "places" and managed.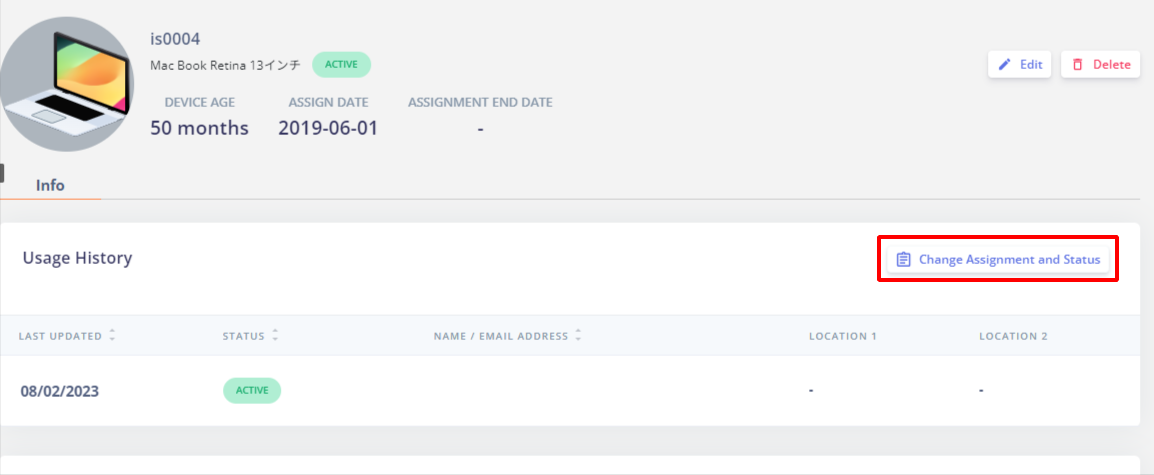 Click "Change assignment and status" for the registered device.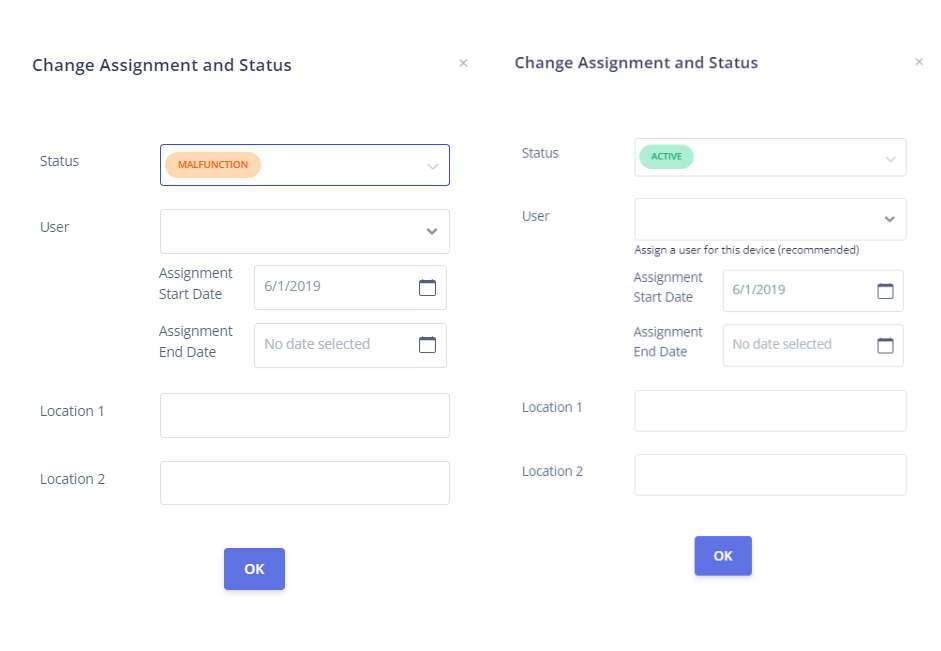 It is possible to assign or cancel assignment to "employee" or "location" by changing various statuses.
Search for devices
It is possible to search for devices under various conditions.

Register additional devices
New devices are added every month. Register additional devices by manual or CSV registration as described above.
Automatically manage status history
Device status changes are automatically saved in history.
In the example below, it is an example of a status change of "Device assigned to employee" → "Broken down" → "Returned to employee after repair" → "Inventory due to retirement".