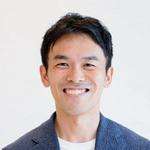 Updated by Yasuhiro Miyoshi
Translation Disclaimer: The documents herein have been machine translated for your convenience by translation software. While reasonable efforts are made to provide accurate translations, portions may be incorrect. If you would like to report a translation error or inaccuracy, we encourage you to please contact us.
This section explains how prices are calculated.
Price Table
Please see below for the price structure.
Prices | Admina by Money Forward
Payment quantity
How to check
It appears in the side menu Settings→ Billing → Billing unit.
If you do not see it, please link to the employee master.
The payment quantity will be recalculated each time the service linkage specified in the employee master is activated.

How to Calculate Payment Quantity
Count the number of valid Google Workspace or Microsoft365 IDs.
A valid ID is an employee and active ID in the account included in the service specified in the employee master.
For Google Workspace
Data obtained from Google Workspace's User list

Group addresses are not included in the User list.
The entire primary tenant is included.

Acquisition focused only on sub-organizations is not supported.

Secondary domains are acquired and counted.
Alias domains are automatically named to the primary domain. Duplicate domains will not be counted.

For more information on domain types, click here (you will be redirected to Google's website).

Users who are currently Active in the above

Suspended, Archived, and Deleted are not included in the number of valid IDs.
Real accounts that can actually receive mail are counted even if they are operated as shared IDs or system IDs, for example.
For AzureAD/Microsoft365 (formerly Office365)
Based on the data obtained through the integration, the following logic is used to determine if an employee is an employee or active.
Data obtained from the User list of AzureAD / Microsoft365

The primary Azure tenant to which the collaborator belongs is targeted.。
All multiple custom domains configured for that tenant will be retrieved.
Separate tenants to which the collaborator is invited as a guest will not be targeted.
The following users will be excluded from payment; the Admina by Money Forward will manage all of these users by labeling them as systems

Group Address
Users for AD Connector

If the name is an On-Premises Directory Synchronization Service Account and the address is in the format Sync_xxx@yyy.microsoft.com

Resource address (meeting room or equipment)
Shared mailboxes (for shared mailboxes, see here)

Currently Active users among the above

Deleted and deactivated users are not included in the number of valid IDs.
Guest accounts (other than your own domain) are not included in the number of valid IDs.
If you have any questions, discrepancies in the number of IDs, or unexpectedly include accounts for the system, please contact us via chat.