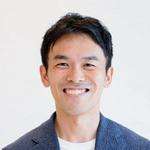 Updated by Yasuhiro Miyoshi
Translation Disclaimer: The documents herein have been machine translated for your convenience by translation software. While reasonable efforts are made to provide accurate translations, portions may be incorrect. If you would like to report a translation error or inaccuracy, we encourage you to please contact us.
Detection using Google Workspace
By linking with Google Workspace, you can detect cloud services!
After 5-30 minutes of cooperation, you can check it from the "Integration"-> "Recommendations from Discovery" column.
The cloud service is detected from the history of Google Login using the organization account.
Those that are not registered in the Admina by Money Forward will be displayed in the recommendations from Discovery .
All logs (* 1) including logs of services not supported by the Admina by Money Forward can be obtained by clicking the download button on the upper right.
* 1) Aggregate based on the data of the last 3 months at the maximum. For the application name, the value displayed on the Admin screen of Google Workspace is displayed as it is. See
this article
for detailed specifications

Detected service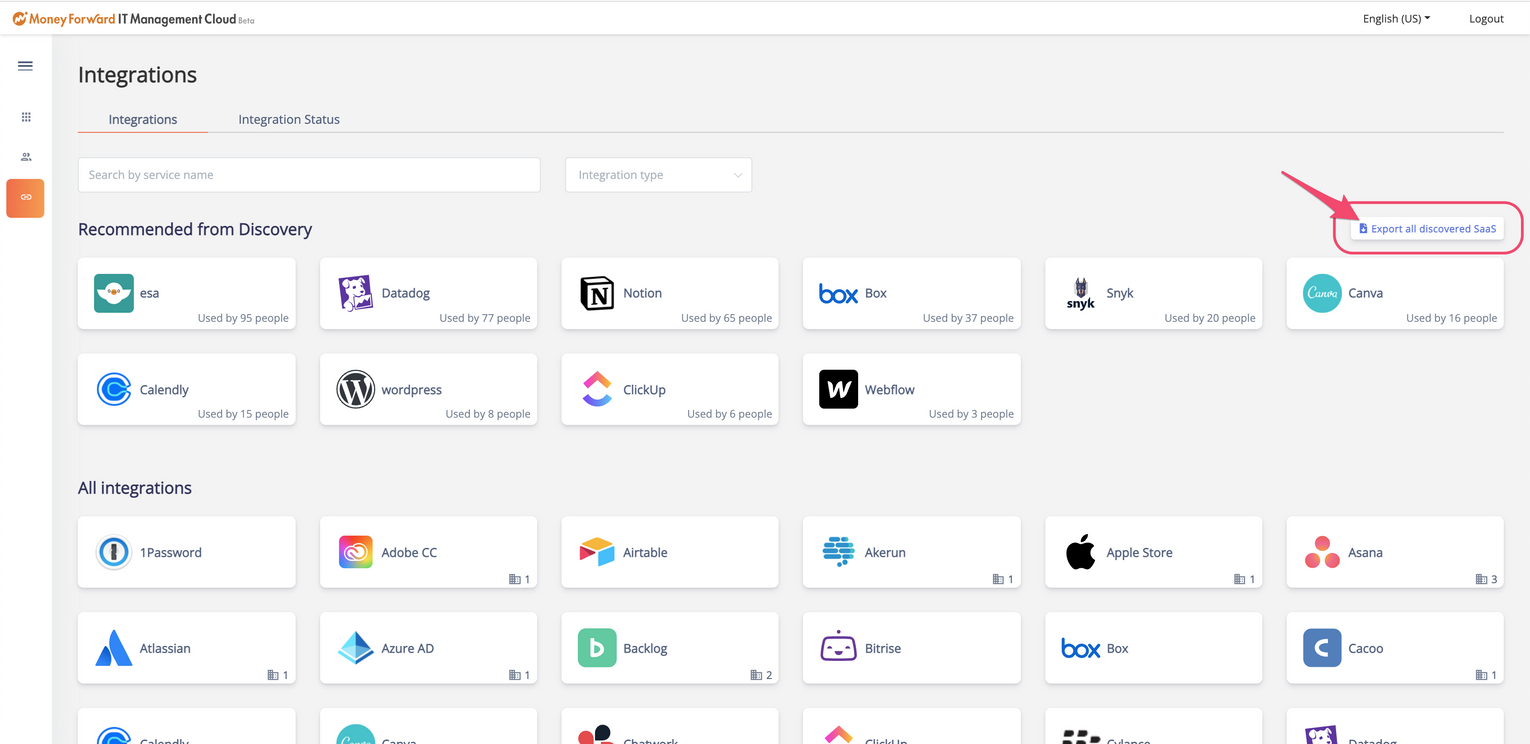 Download detection results
Exporting CSV Files
Each item of data exported to a CSV file is as follows
Service Name : Shows the app name recorded on the Google side.
Number of Active Users :This is the total number of unique users (email addresses) since we started detection.
Last Accessed At (UTC) :This shows the access time of the most recent user.
Most Recent Employees :Displays up to 10 email addresses of the most recently accessed person.
 Data Source: detection method
If not detected
The permissions of the linked Google Workspace user may be insufficient.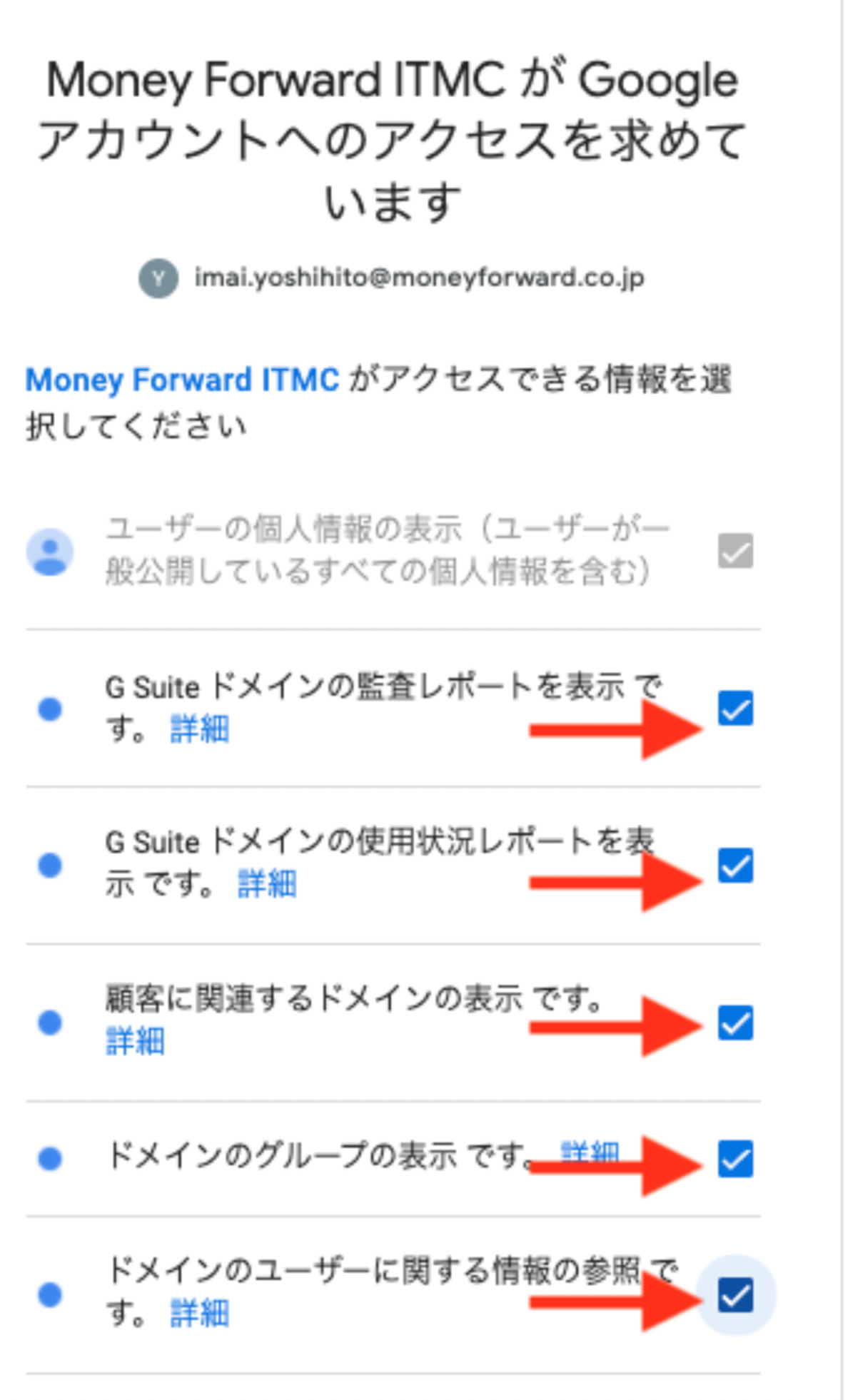 View audit reports for Gsuite domains
View Gsuite domain usage reports
Please check if the above item itself is displayed or if it is checked.
If you don't have view permissions, you can either add the permissions to your custom admin role or
Perform employee master linkage again with an account with privileged administrator privileges.
To reset the employee master, click the edit button on the status tab of the integration screen.
You can check the authority.