If you link with the Money Forward Cloud Series, you will receive a security notification email
If you link with the Money Forward Cloud Series, you will receive a security notification email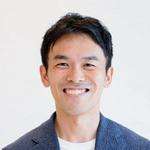 Updated by Yasuhiro Miyoshi
Translation Disclaimer: The documents herein have been machine translated for your convenience by translation software. While reasonable efforts are made to provide accurate translations, portions may be incorrect. If you would like to report a translation error or inaccuracy, we encourage you to please contact us.
Q. After linking with the Money Forward Cloud Series, I started receiving security notifications at night. What is this. Is it possible to cancel?
A. This is a notification of the Money Forward ID login function.
Billing and plan management for Money Forward Cloud Notice Login notification function has been released
What are login notifications?
We will notify you by email if there is a login to your Money Forward ID account from an environment (new environment) that you do not normally use.
After linking Money Forward Admina and Money Forward Cloud Series services, an email will be sent to customers at the timing of automatic synchronization at night.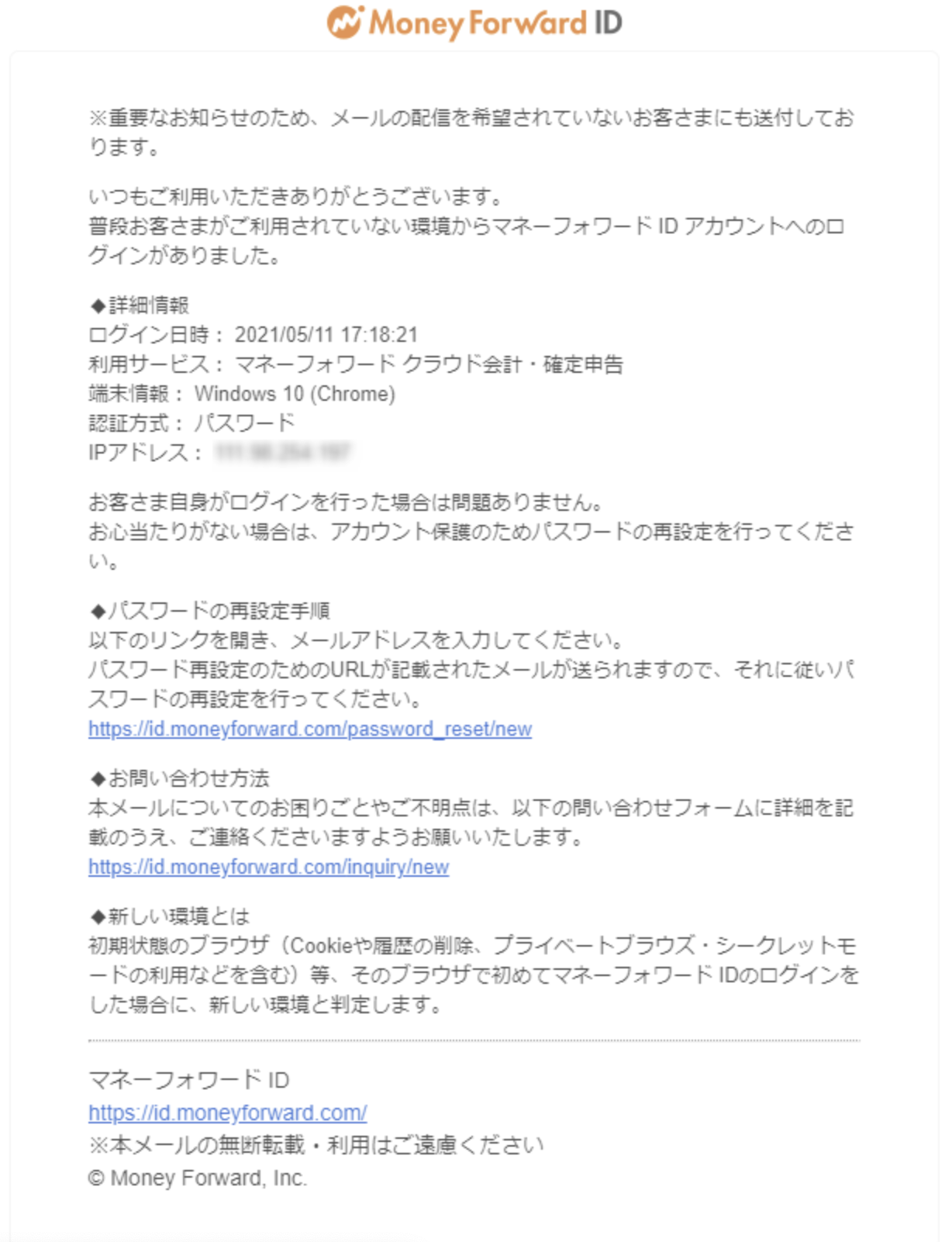 Stop notifications
This email is sent automatically, and you cannot stop notifications.
Therefore, we apologize for the inconvenience, but please use the mailer's sorting settings to filter them.